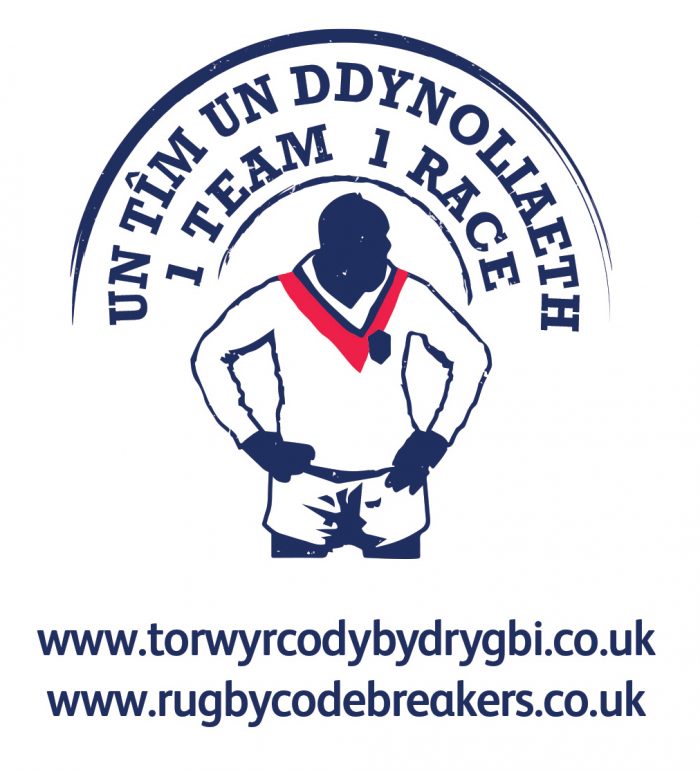 One Team. One Race: Honouring the Cardiff Bay Rugby Codebreakers
Some of the country's greatest sporting heroes are to be immortalised in a permanent artwork designed to ensure their stories – and the story of the proud and vibrant multi-cultural community which helped shape them – are never forgotten.
'One Team – One Race, Honouring the Cardiff Bay Rugby Codebreakers' launched on Sporting Heritage Day, 2020.
The project will raise money to create three statues chosen from 13 sports stars who made a telling contribution playing in Rugby League over the past 120 years.
All thirteen nominees grew up within a three-mile radius of Cardiff Bay. Many battled prejudice and racism before leaving Wales to find fame as Rugby League superstars in the North of England.
Vote for your Top 3 Codebreakers
A panel of experts has narrowed down the nominees to 13 names (the number of players in a Rugby League team) and the public are invited to take part by voting for their top three. The results will then be passed to the panel for consideration. The names of those players who will be honoured will then be revealed ahead of the unveiling of a suitable monument.
Meet the Cardiff Bay Rugby League Giants XIII
Make a donation
Help us raise the required funds to create the three permanent pieces of artwork.
Included among the 13 Rugby Codebreakers, who all hail from the Cardiff Bay area and surrounding neighbourhoods are:
3 World Cup winners
9 Great Britain internationals
12 Welsh internationals
3 Rugby League Hall of Famers
4 members of the Welsh Sports Hall of Fame Roll of Honour
7 players who won 17 Challenge Cup finals
The project was inspired by calls from the Butetown and wider Cardiff Bay communities for a fitting tribute to the players who did so much to improve race relations across Britain.
Businessman and philanthropist, Sir Stanley Thomas OBE, will take on the role as the chairman of the fund-raising committee, which also comprises community leaders from Butetown as well as representatives from Wales Rugby League and the Welsh Sports Hall of Fame.
The project has the full backing of Cardiff Council, having been convened by council leader Cllr Huw Thomas, who is also vice chair of the committee.
'One Team – One Race. Honouring the Cardiff Bay Rugby Codebreakers' is gaining charitable status by partnering with 'The Heritage & Cultural Exchange Archive – Tiger Bay and the World', a highly-respected charity already established in the heart of the old Tiger Bay area. The committee is also supported and advised by Capital Law and Azets Accountants.
What they have to say about the project